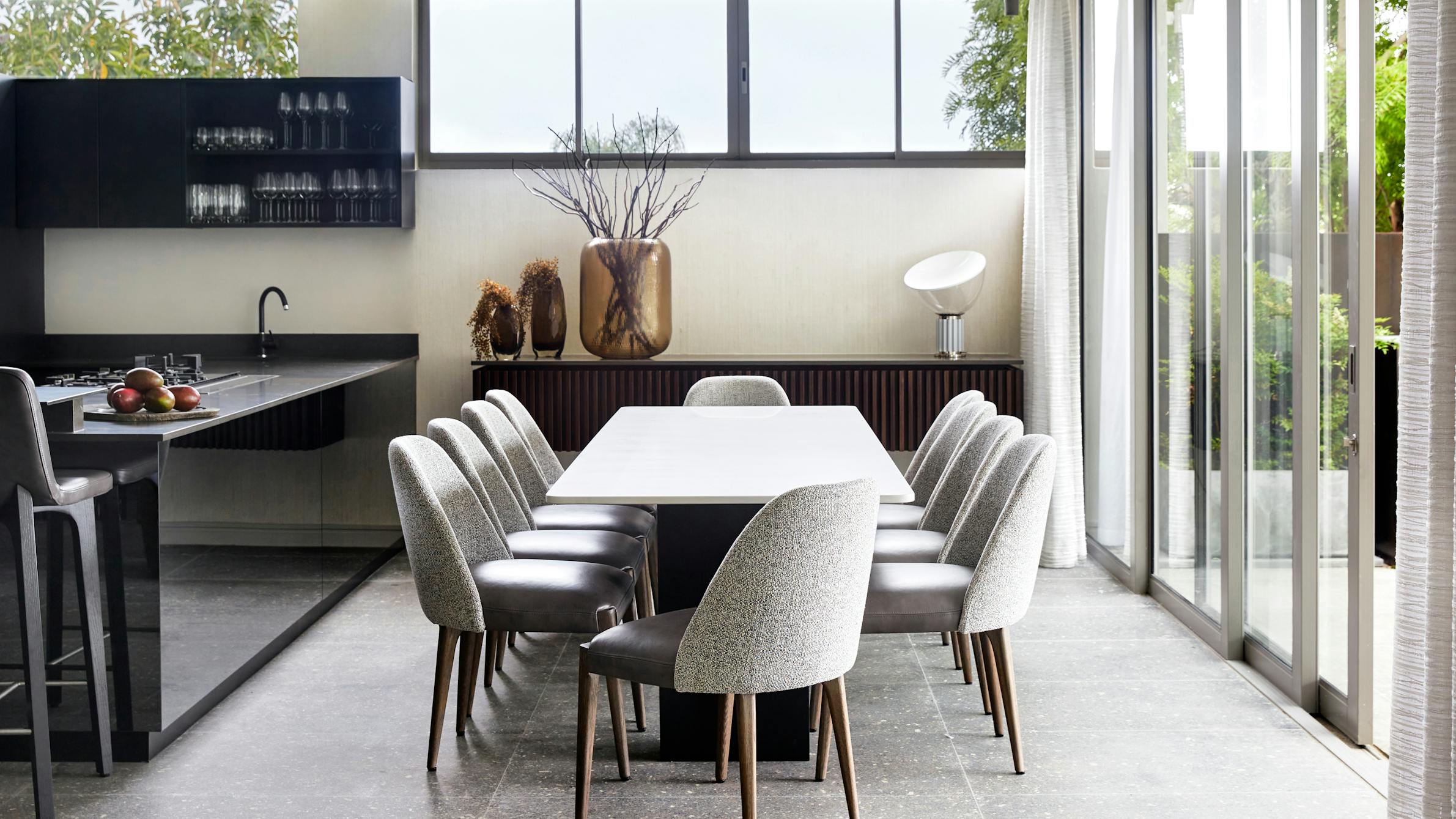 Scroll to view more
Clean lines and a close connection with nature define this contemporary family home in Fresnaye, Cape Town. Luxurious materials, sleek geometry and contemporary furnishings work in harmony with the monochromatic colour palette to give this home a modern allure.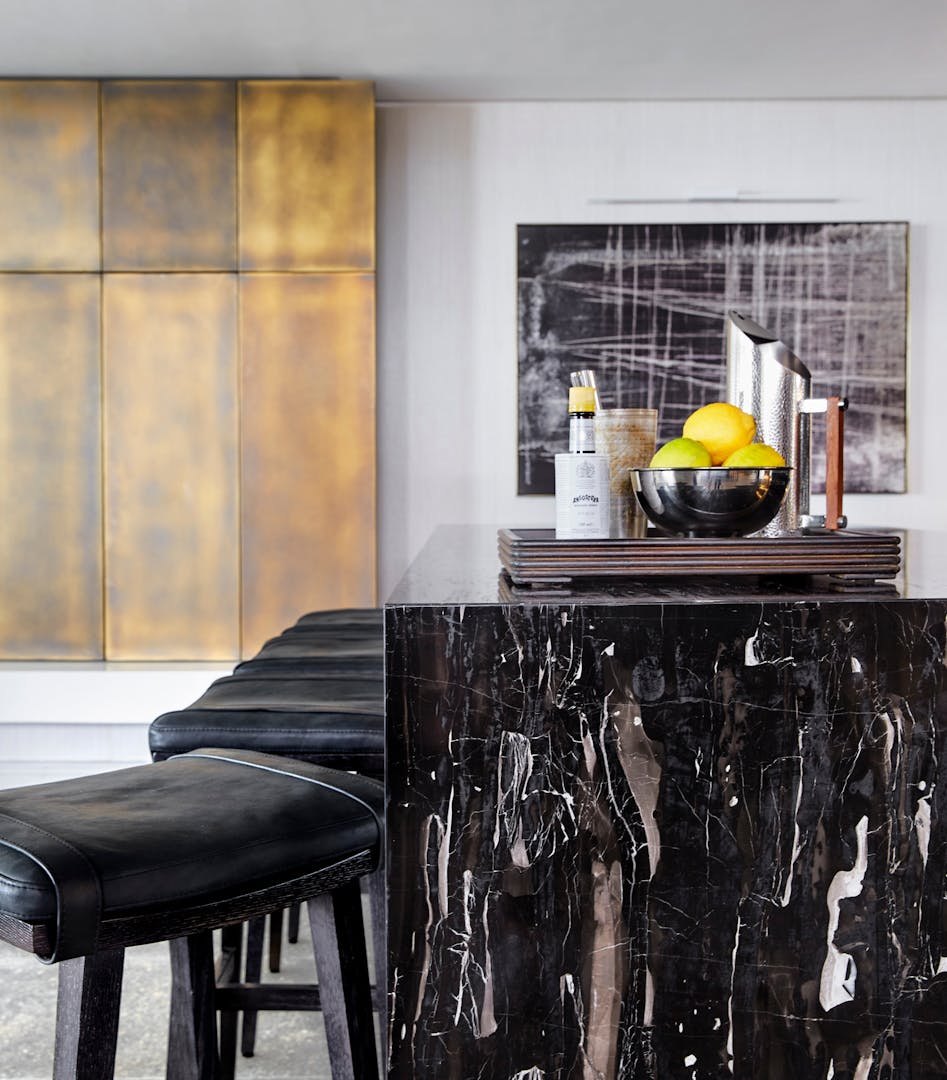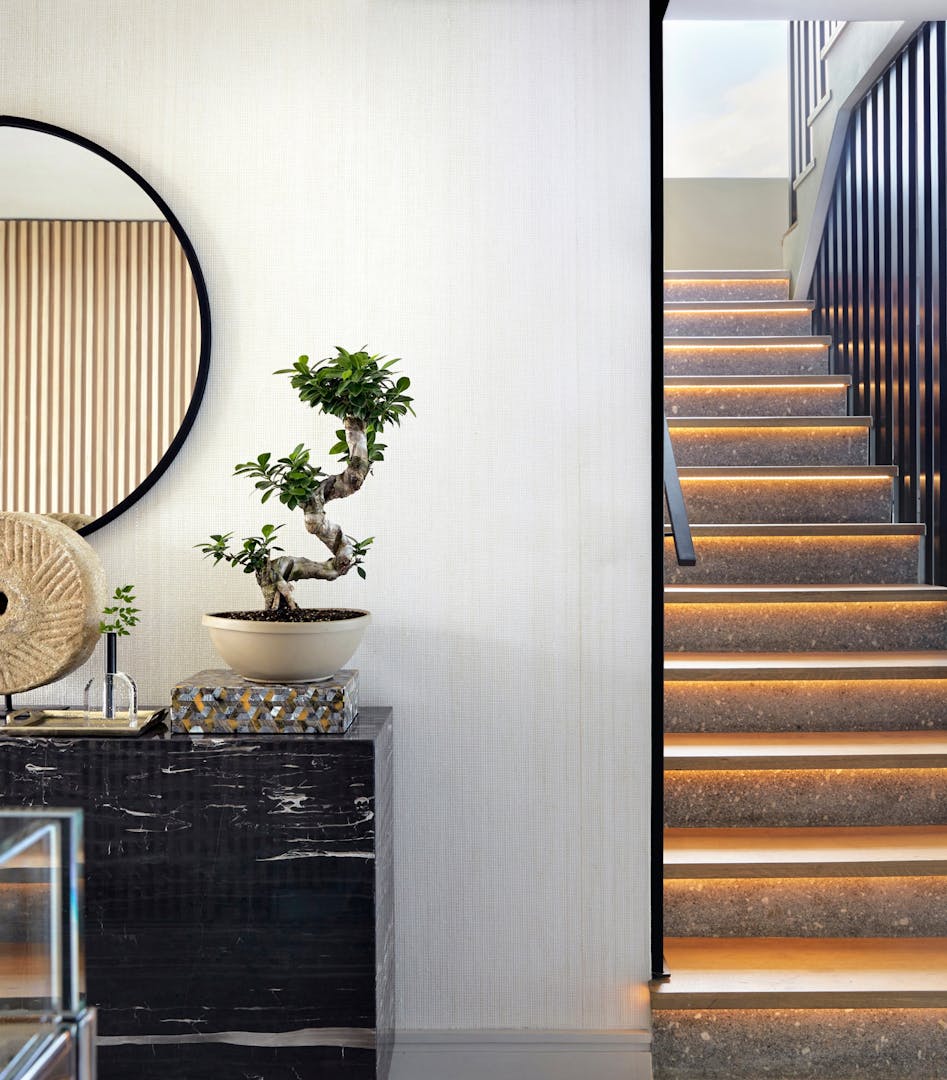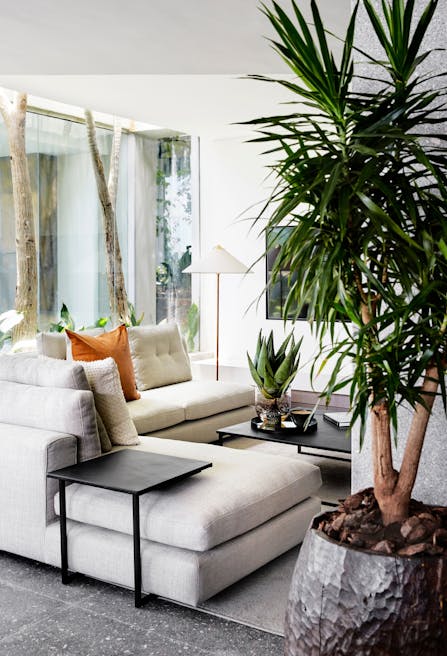 The use of natural textures, materials and greenery cultivate a warm and inviting atmosphere.
This home strikes the perfect balance between luxurious, contemporary interior design and Mother Nature. The waterfall black marble bar with ivory scribbles beautifully mirrors the artwork on the wall, while the cupboards are clad in antique brass plates to provide a standout update to the existing joinery.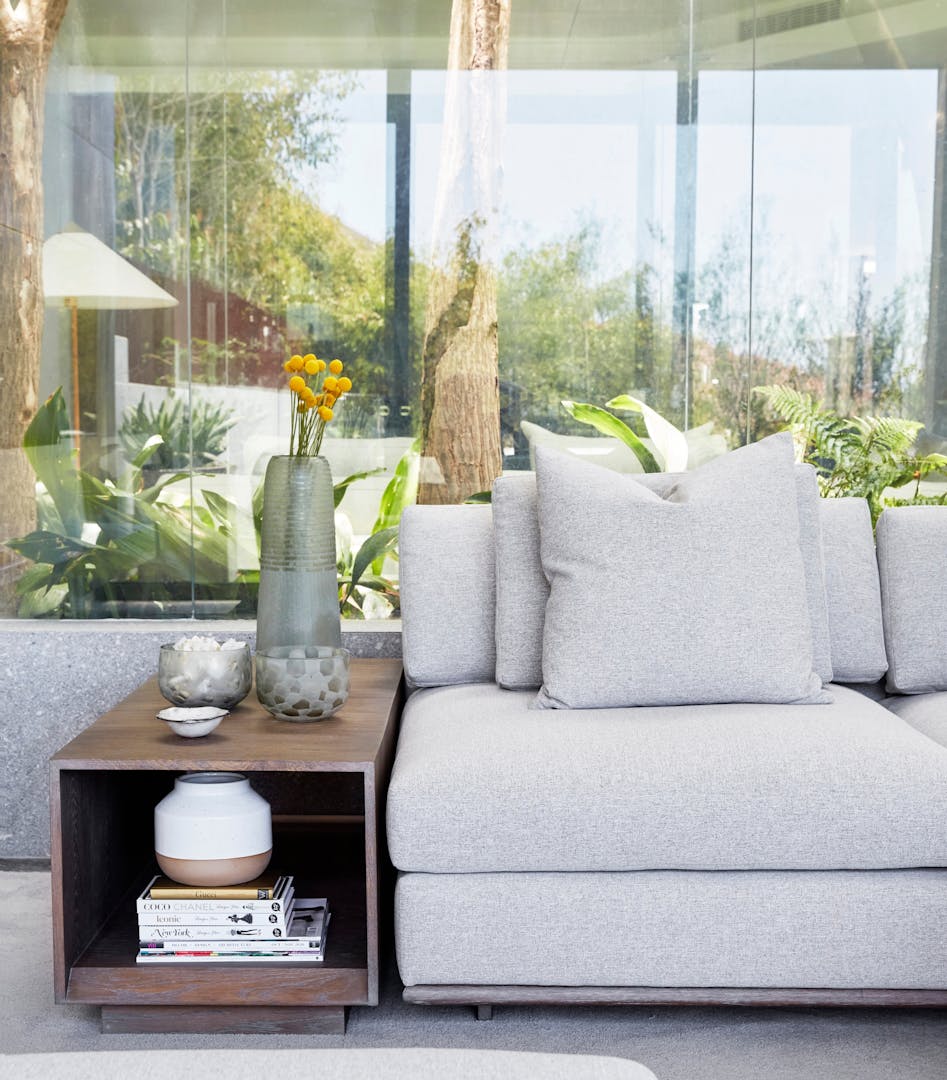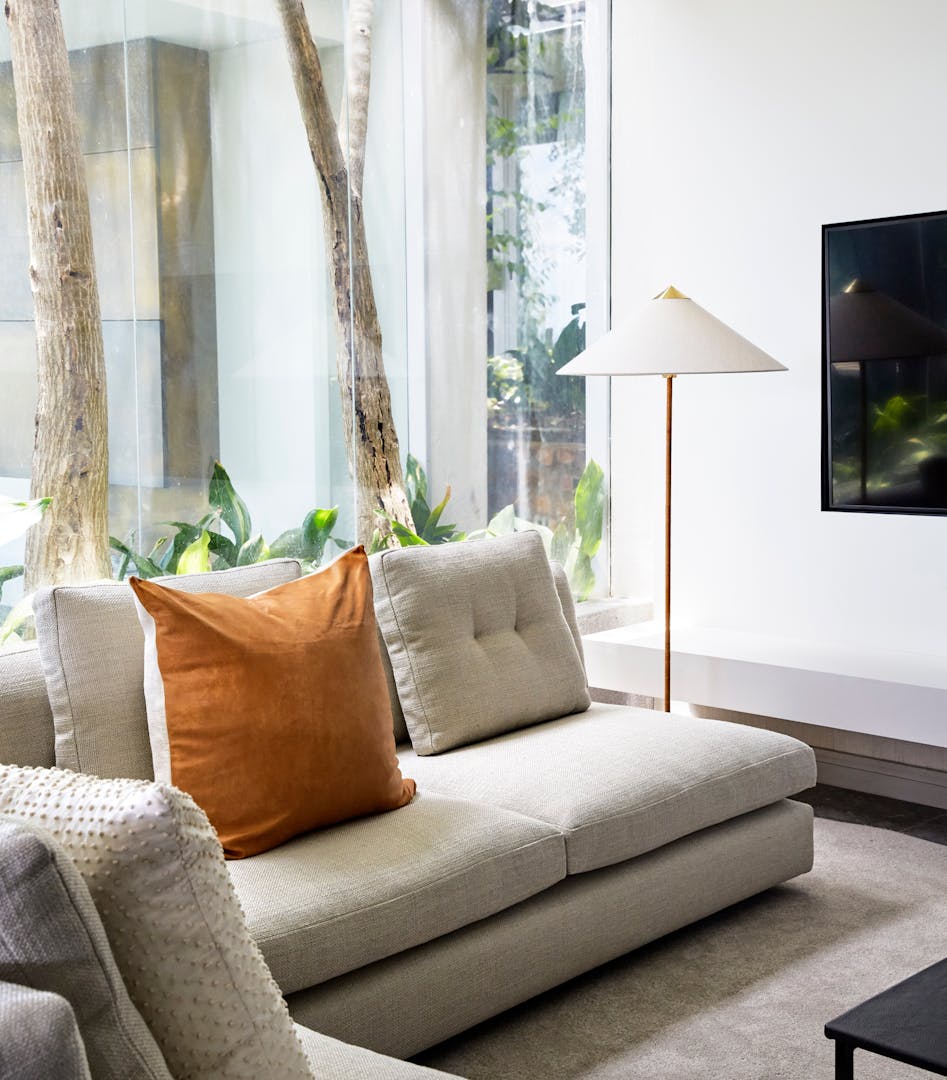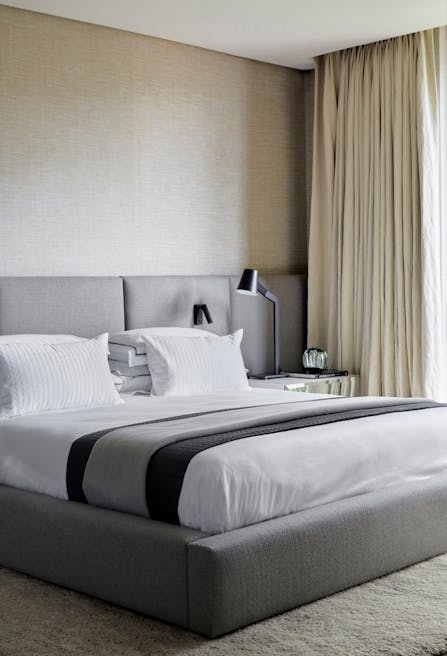 A neutral, minimalist colour palette of soft greys, whites and black emphasise the home's modern aesthetic.
Architect
Bruce Burmeister