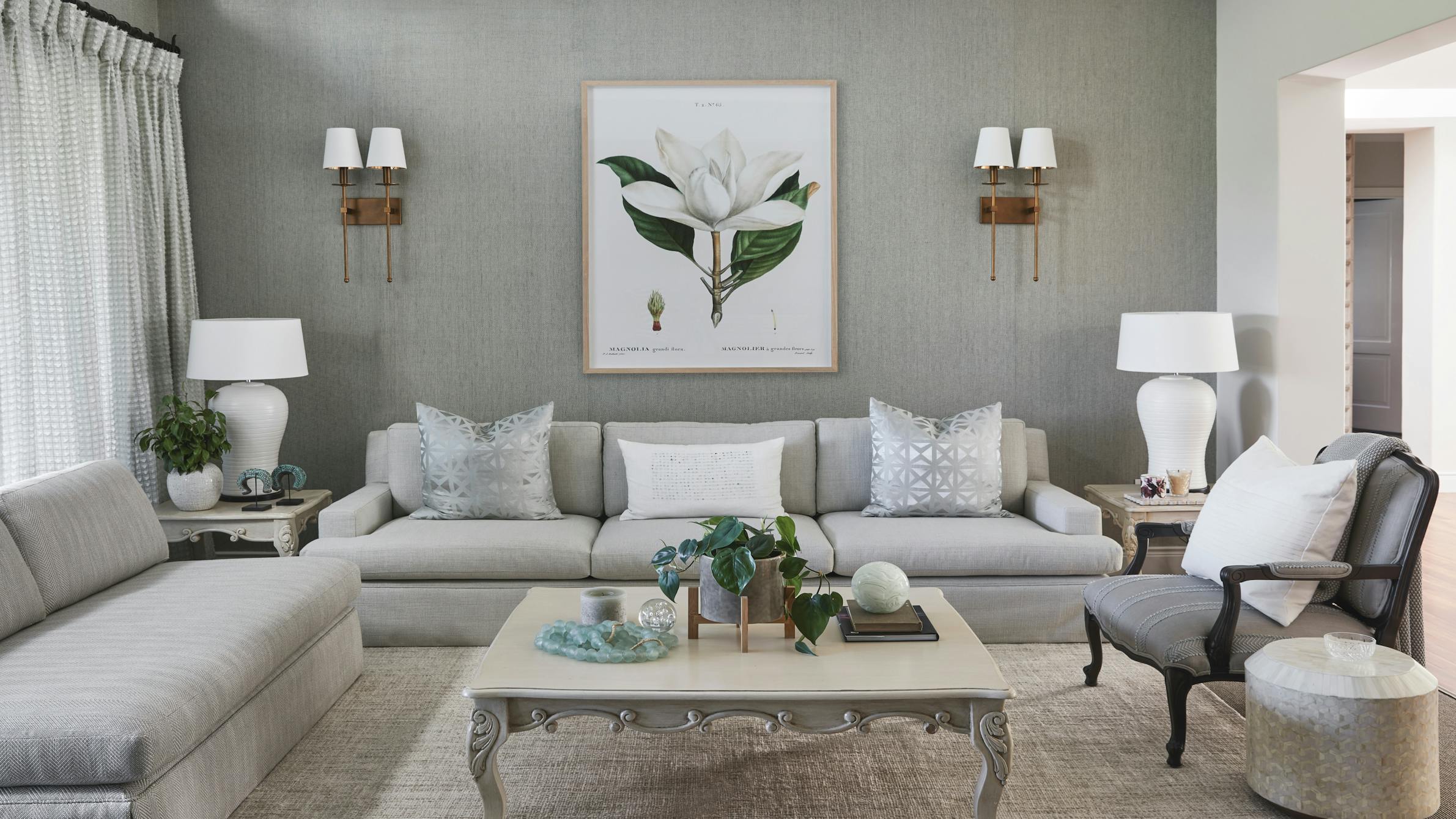 Scroll to view more
Inspired by the French countryside, this Cape Town home brings together a luxe interior design style that perfectly complements the sprawling lawns of its golf estate locale.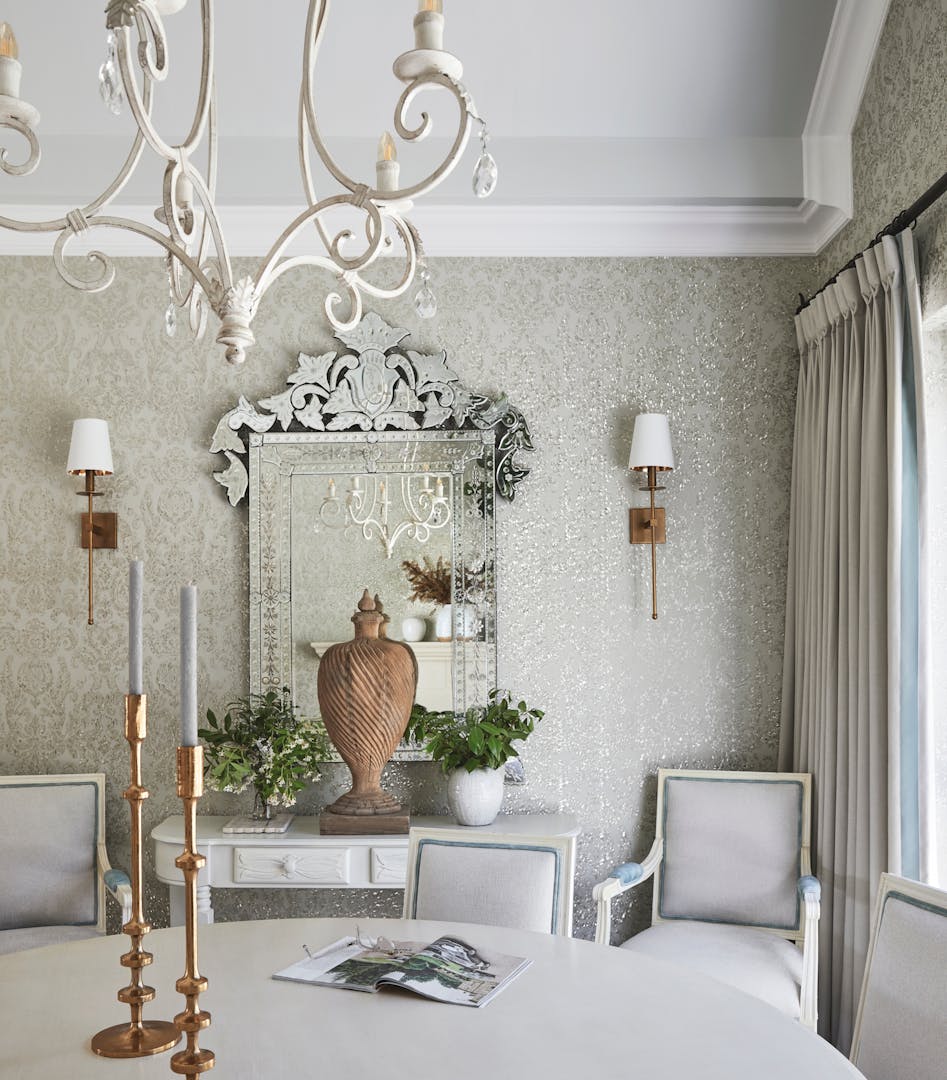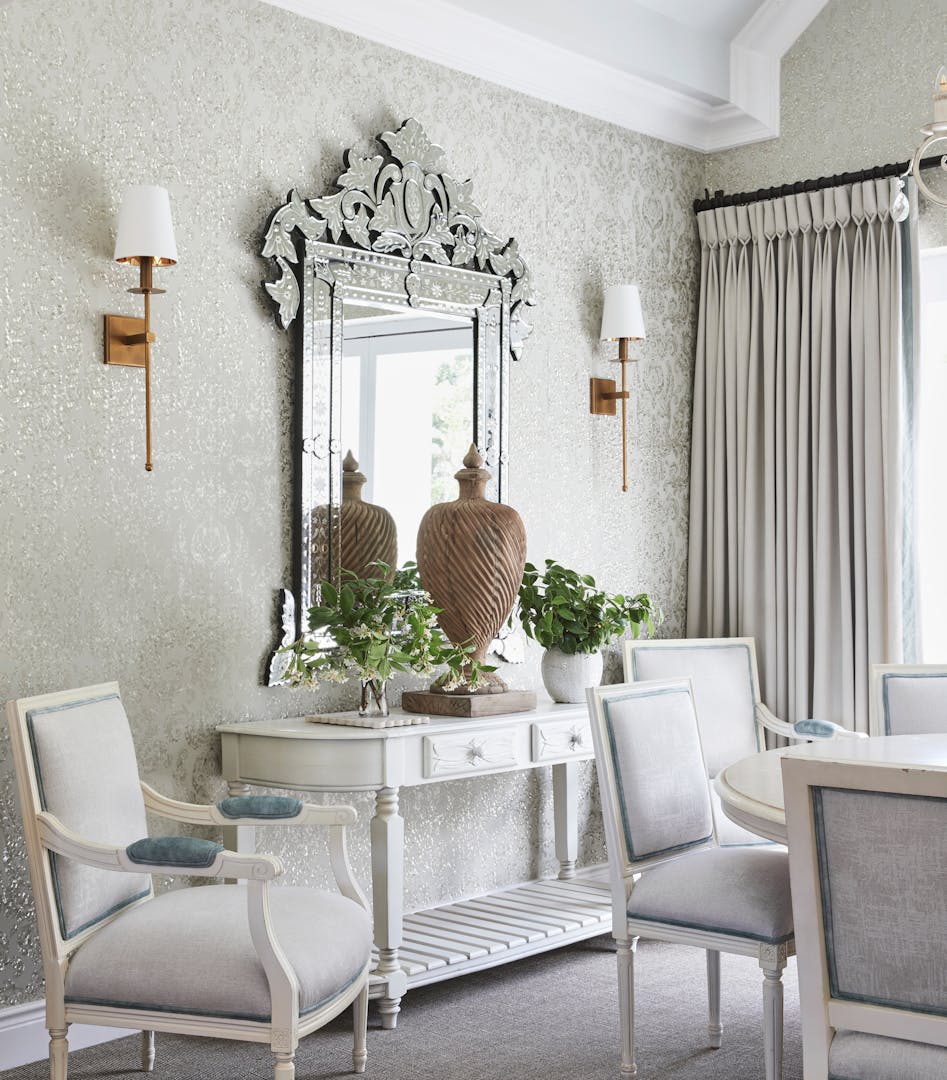 With a brief to incorporate a touch of French flair, while re-using all of the client's existing furniture, bold colours took centre stage in some spaces, with softer neutral tones in others.
Eye-catching wallpaper and some serious sparkle helped transform the house into a polished yet unpretentious haven.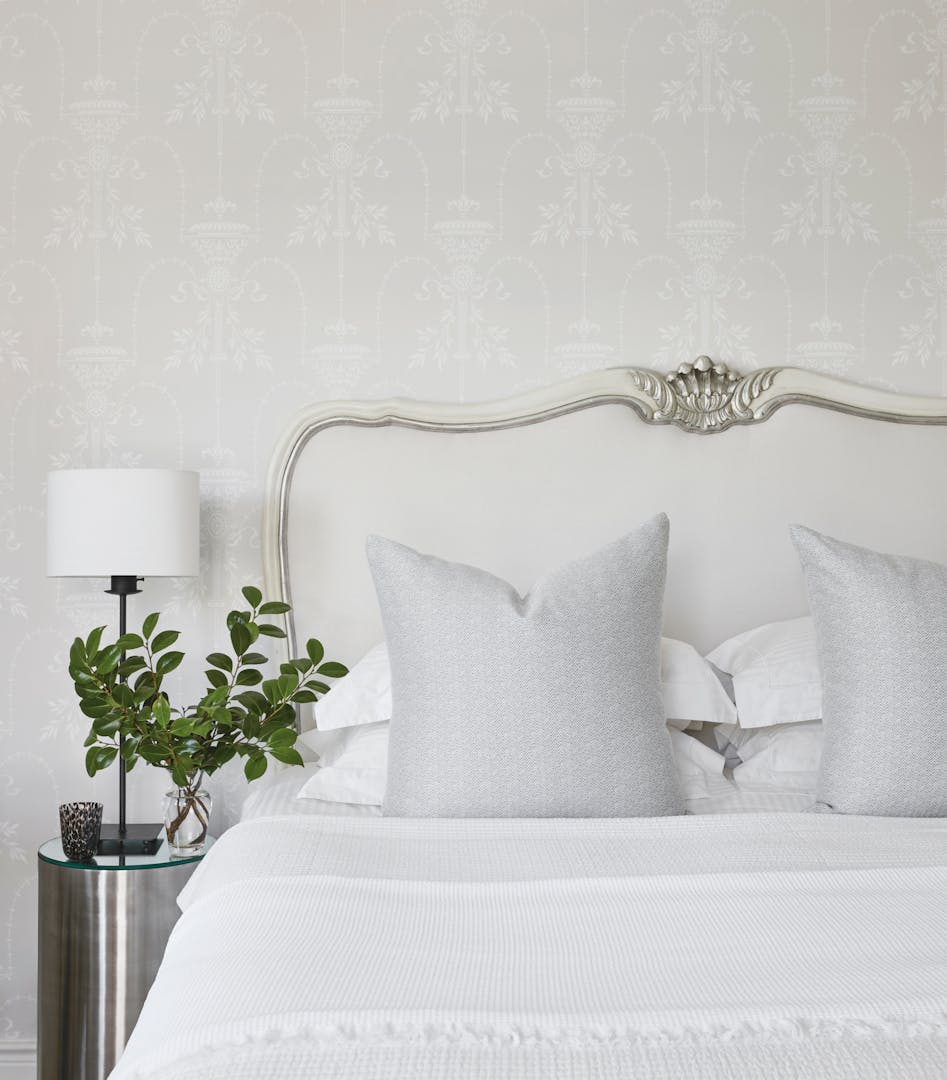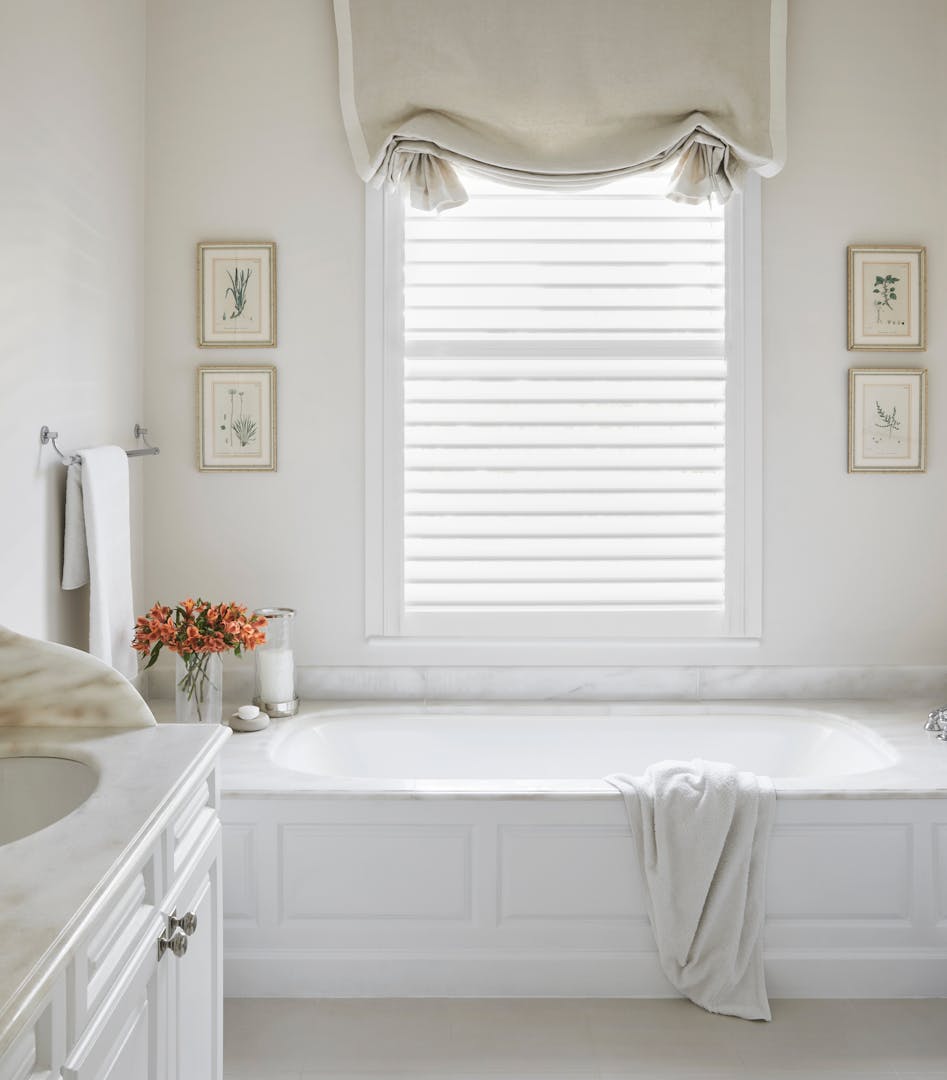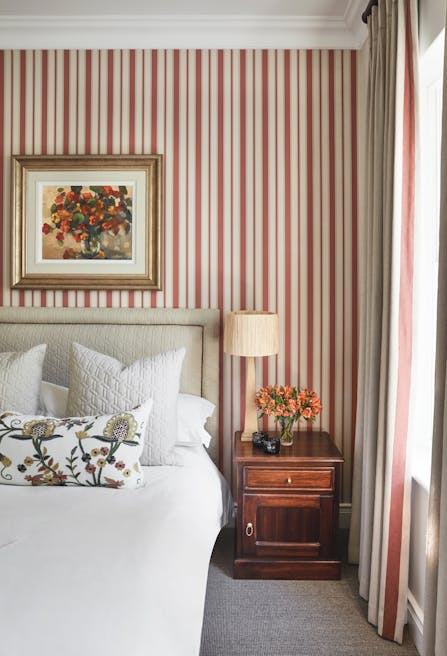 Plush fabrics and bold tones were used for ultimate sophistication, comfort and style.
Location
Steenberg Golf Estate